scuba Diving with us.
a unique experience
Las Antillas Diving Club welcomes you in Cuba and invites you to  get to know the wonderful marine diversity of our sea. It is certainly a perfect place for those who want to start diving as for those wishing to live new adventures. You experience an unforgettable holiday.
scuba DIVING FOR ALL
scuba DIVING COURSES
OPEN WATER
With this course you will learn to dive and get your certification with which you can dive anywhere in the world. Welcome to the exciting underwater world.
Divemaster
It is the first Leadership course to become professional in the diving world. Have fun helping trainers in training other divers.
Specialty
Improve your skills and dexterity in diving through a wide range of specialities that accredit you as a specialized diver on your favorite adventures

We provide trainings accredited by various internationally recognized associations (ACUC, CMAS, PADI) for both amateur divers and for those who have already obtained a certification and want to continue training courses.
In addition we have the teaching method Padi e-learning, a method that allows you to make your way online courses, adapted to your rhythm of study, with an online tutor assisting you at all times.
Scuba diving tours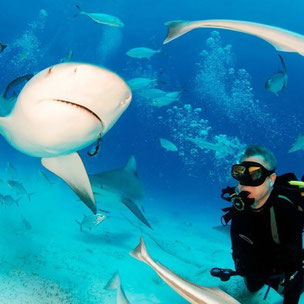 Santa
Lucía
Bull shark show in Santa Lucia, Camaguey. Amazing adventure more than 20 meters deep into the so-called "stop flow".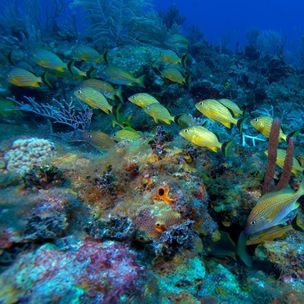 Los Jardines
dEL Rey
Discover the incredible white sand beaches and crystal clear waters in Cayo Coco and Cayo Guillermo, a paradise at your fingertips.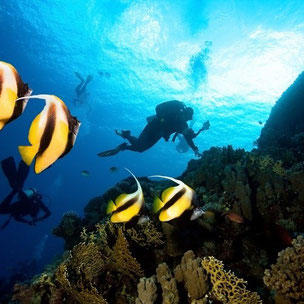 Las Perlas
del Sur
Be captivated by the more colonial Cuba, through its museums, palaces and streets and the purest Son Cubano, in the cities of Cienfuegos and Trinidad.
LAS ANTILLAS IN EUROPE
 We are also on te other side across the pond. Follow us!
Las Antillas Diving Club, besides its own diving center in Cuba, has a network of associated centers located in the best spots of the Mediterranean. All of them have facilities just meters from the sea, own boats and a team of highly qualified professionals who have earned their reputation for having trained over 5,000 student divers. In addition to guided dives, we teach all kinds of courses, from beginner level to the IDC Instructor and technical diving.
NEWS AND PROMOTIONS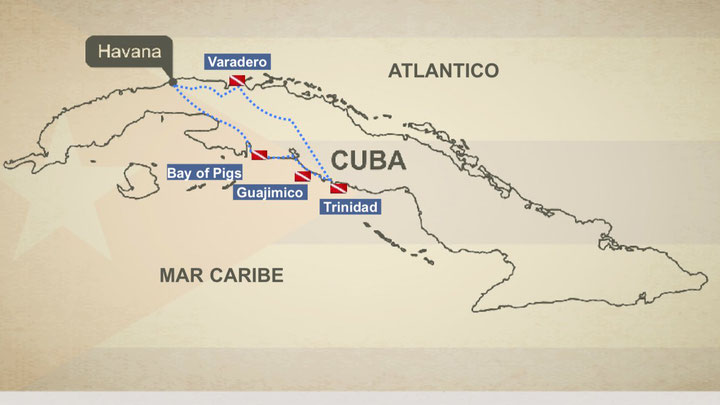 From 9.02 - 18.02.19
Valentine's day trip in Cuba
Leer más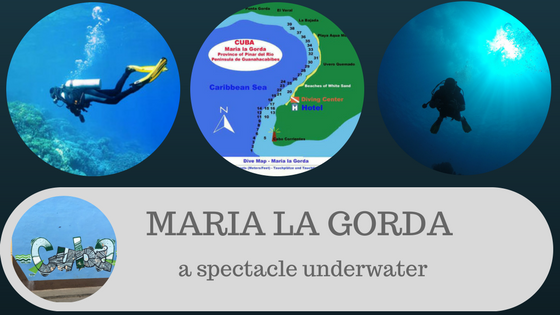 Diving  &  accommodation 
Available all Year
BOOKING ONLINE
Leer más
0 comentarios